GREAT WHITE SHARK EXPEDITION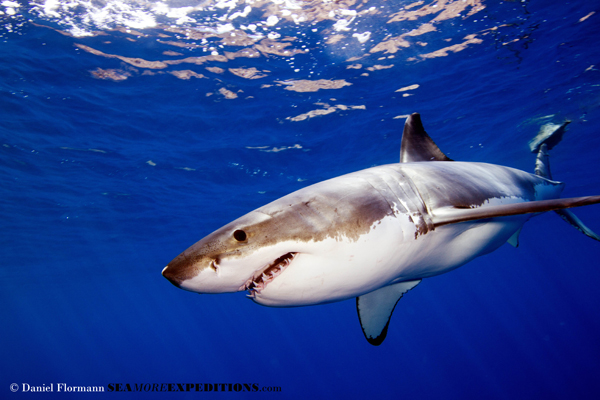 Dive with THE apex predator: The great white shark.

Place: Isla Guadalupe, Mexiko
Time: on request (5 days), perfect travelling time: begin of august to the end of october. (Also bookable as group tour or exclusive travel)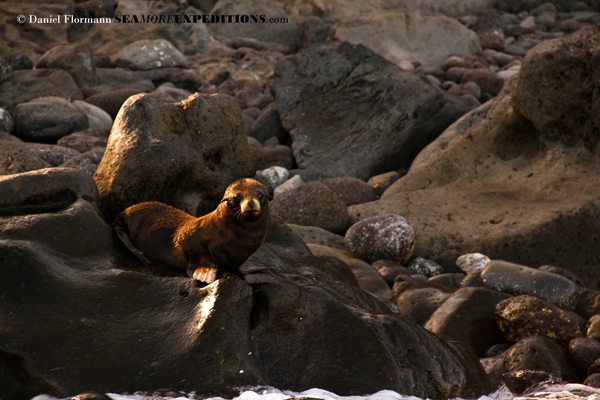 Preis: 2799,- € (double room, on request single room is possible).
Minimum participants: 14 guests (Also bookable as group tour or exclusive travel).

Qualification: snorkeling experience.
Inclusive: transfer from San Diego (USA) to/from port of depature: Ensenada (Mexico). Five days and four nights on board of an exclusive liveaboard on Guadalupe. Three days of pure shark experience with the great withe shark. Drinks and food are beside small boat trips included. Photography course for beginners (3 days, not mandatory). OSC on request.

Exclusive: flights, accomodatin in San Diego, single room at Guadalupe: If the liveaboard is full, there is no possibility to book a single room. If you book a single room, it will be the doubled price. If the liveaboard is not fully booked, it depends on date and time you book the expedition.

Combination options: We can impart several dives in celp forests with seals and with mako- and blue sharks around San Diego.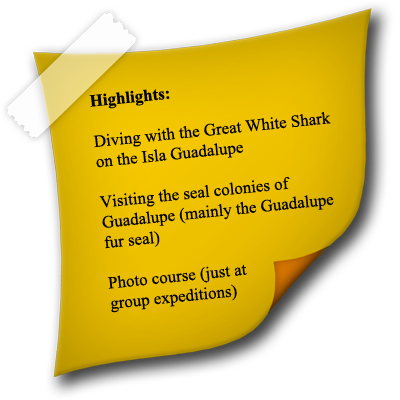 Reiseverlauf:
DAY 1: Transfer from San Diego to Ensenada. Full-board and drinks included.

DAY 2: Arrival on Guadalupe and begin of the great white cage diving. Full-board and drinks included.

DAY 3: Cage-diving and expedition cloth to the island Guadlupe to see the natural prey of the great white. Full-board and drinks included.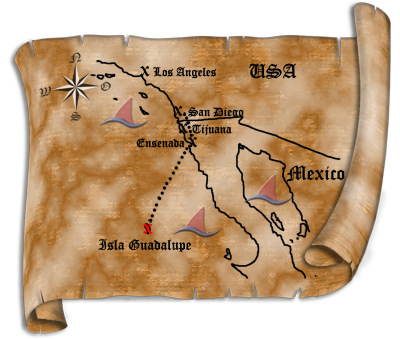 DAY 4: Cage-diving with the great white. In the afternoon departure in direction Ensenada. Full-board and drinks included.

DAY 5: Arrival at Ensenada and transfer to the hotel or the airport.

Itinerary:
The Isla Guadalupe is one of the safest and most known places on earth to dive with the great white shark. The experience to see a great white eye to eye is not compareable with other experiences. Beside that you can what the natural prey of that great shark. The delicious mexican kitchen on board is going to be prepeared always on the right time. Don´t miss that experiences.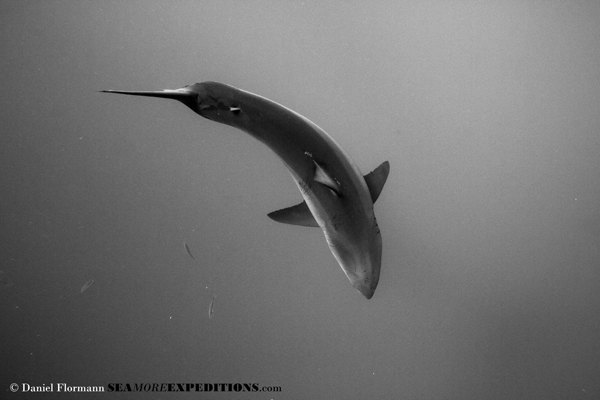 Hints:
The great white shark is potenially dangerous for humans, even if you´re in a cage. Worm wet- or dry-suites are recommended at temeratures around 18°C. We can organize them on request.
As with all interactions with wild animals, we can not garantee an encounter. At all activities inside the water Sea More Expedtions works as a travel agency, not as an operator.

The photo course is not mendatory. For all participants we recommend a laptop with Photoshop, a camera (preferred DSLR, compact is for sure also okay) and an underwater housing for the camera, because otherwise we can just convey theory.