AMERICAN CROCODILE EXPEDITION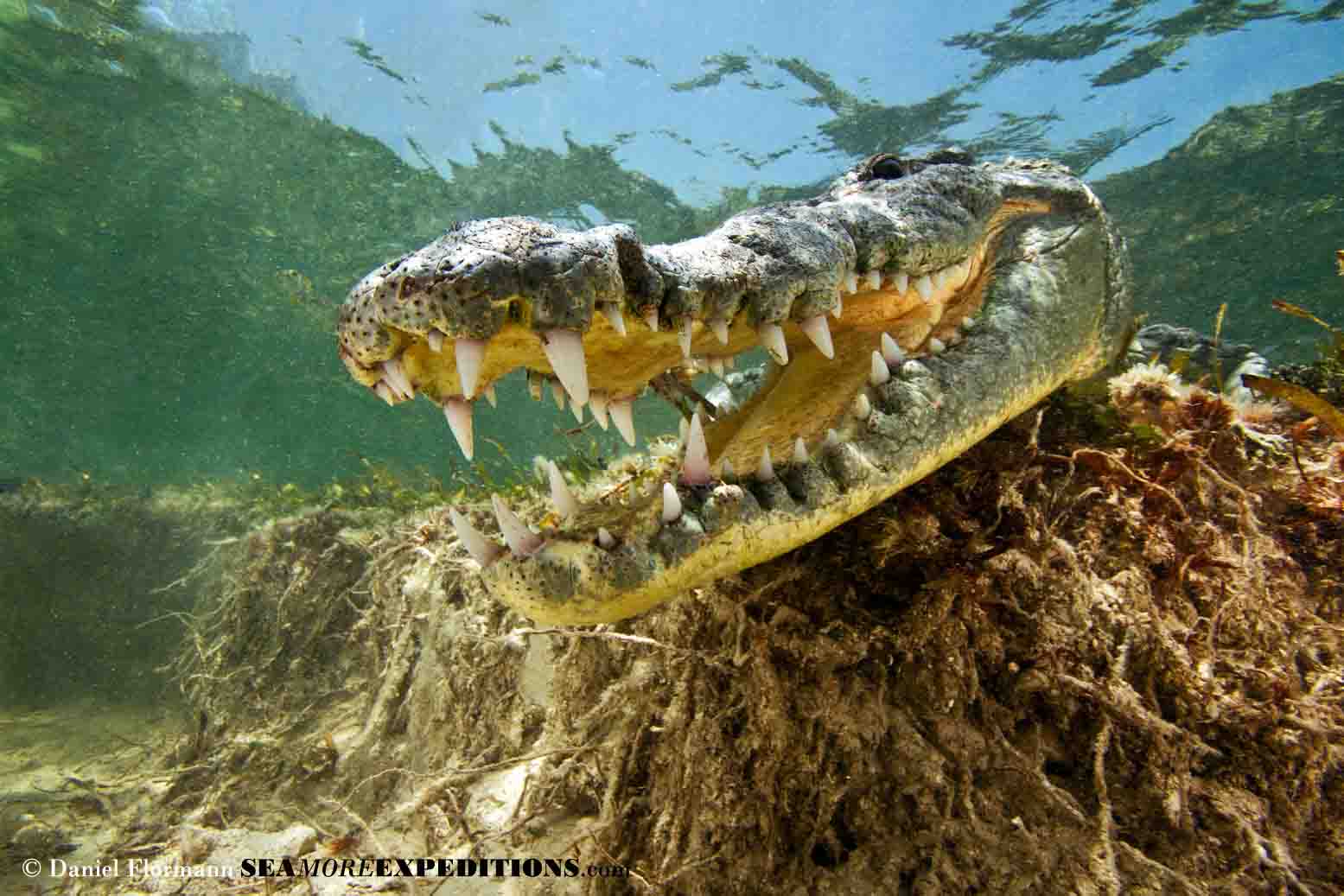 Meet the american salt water crocodile in his natural enviroment. Dive with several types of sharks (Caribean reef sharks and silky sharks).

Place: Jardins de la Reina, Cuba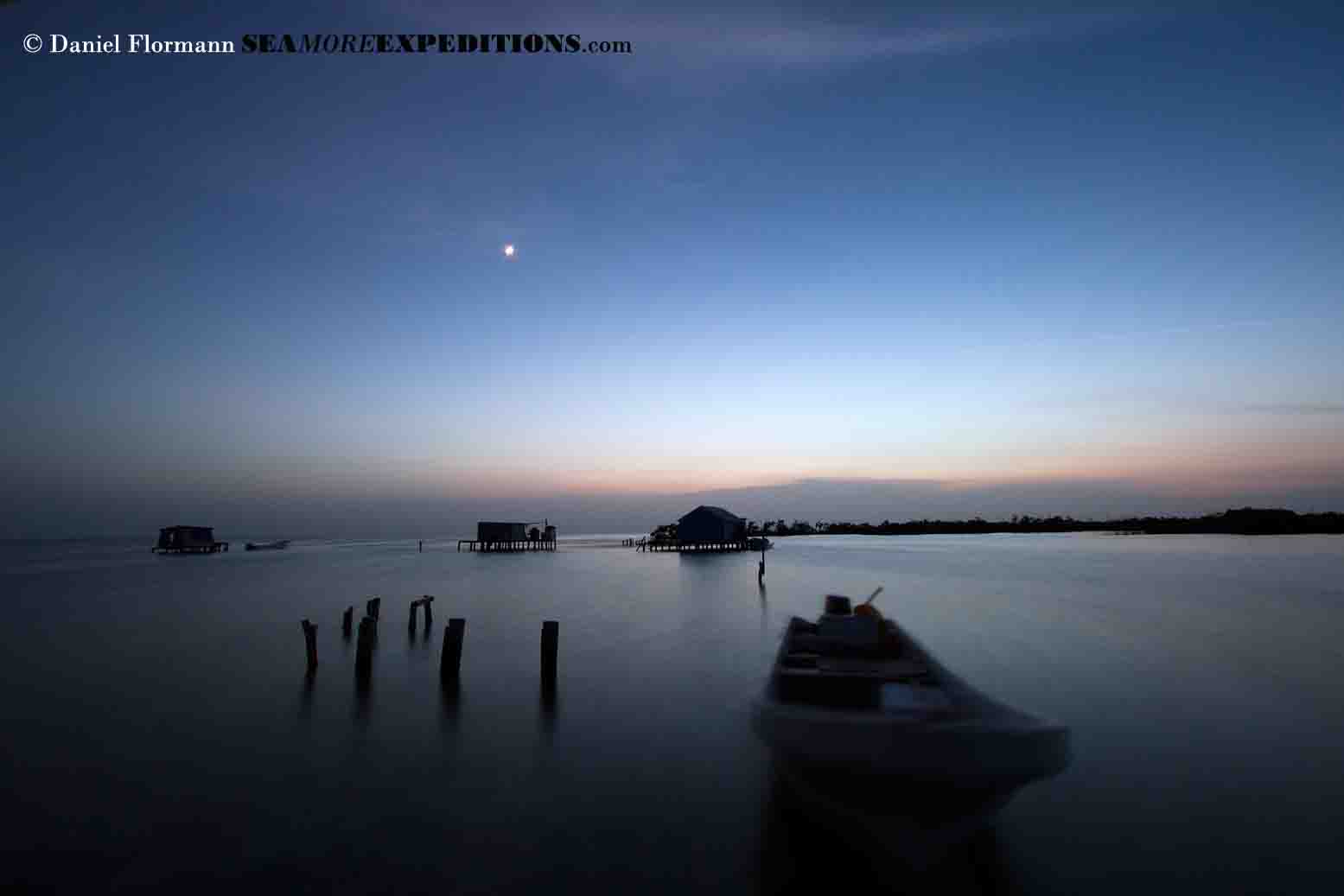 Price: 3399,- €

Minimum participants: 1 guest (also bookable as exclusive travel)
Qualification: Open Water Diver or similar and snorkeling experience.

Inclusive: Photography course for beginners (5x ca. one hour, not mandatory), Accomodation on house boat, typically 3 dives a day, every day snorkeling with the american salt water crocodile, full-board (excluding drinks), Transfer from/to Habana.
Exclusive: Accomodation in Habana, flights, (alc.) drinks
Itinerary:
DAY 1: M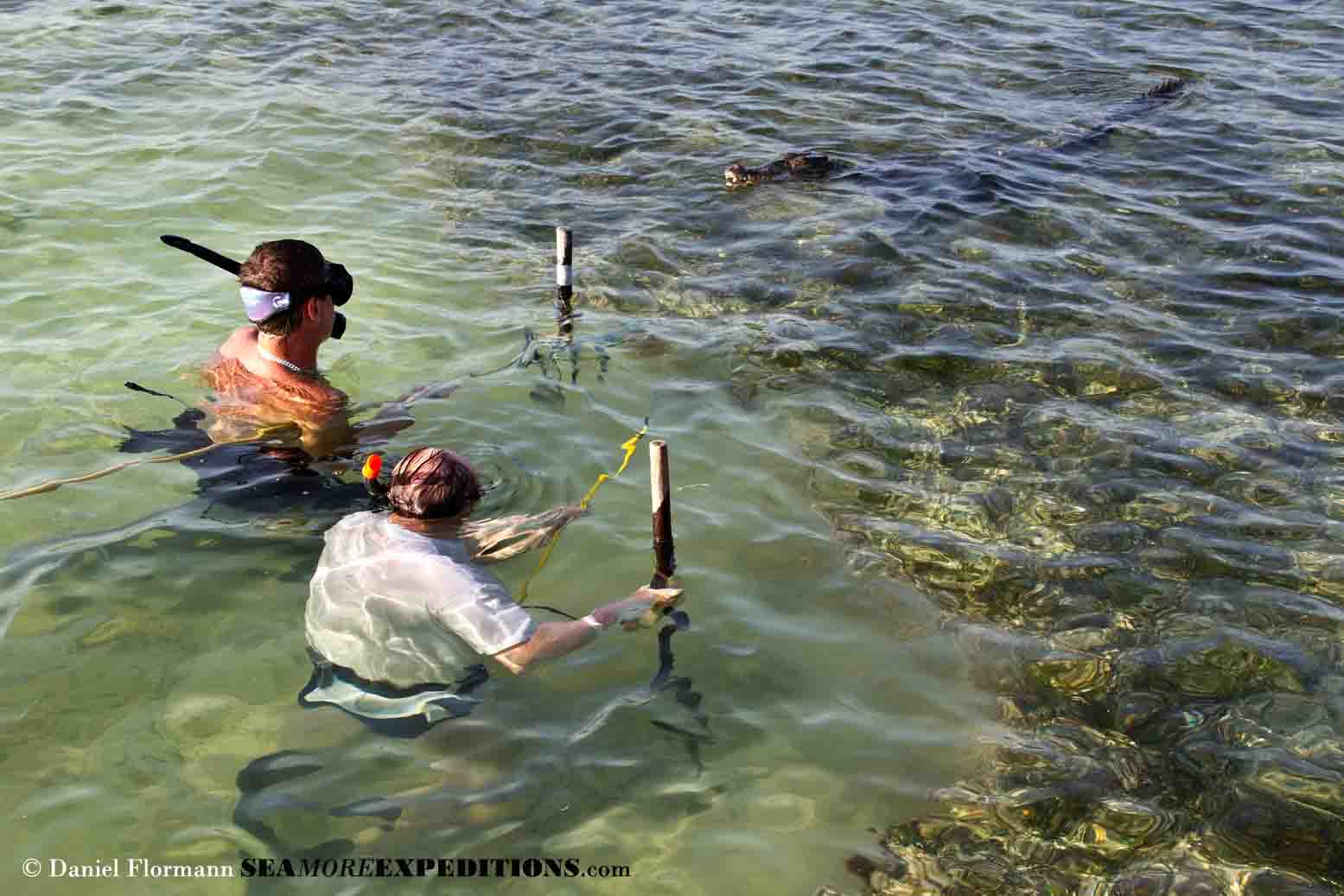 eeting at 6am in Habana and transfer to Jardins de la Reina.

DAY 2: Three dives on the beatiful reefs around Jardins de la Reina. In between dives (depending where the dives sites are): Snorkeling with American saltwater crocodiles.

DAY 3-7: see day 2.
DAY 8: Departure to Havana.

Booking or questions: Send us an e-mail to This email address is being protected from spambots. You need JavaScript enabled to view it. or This email address is being protected from spambots. You need JavaScript enabled to view it..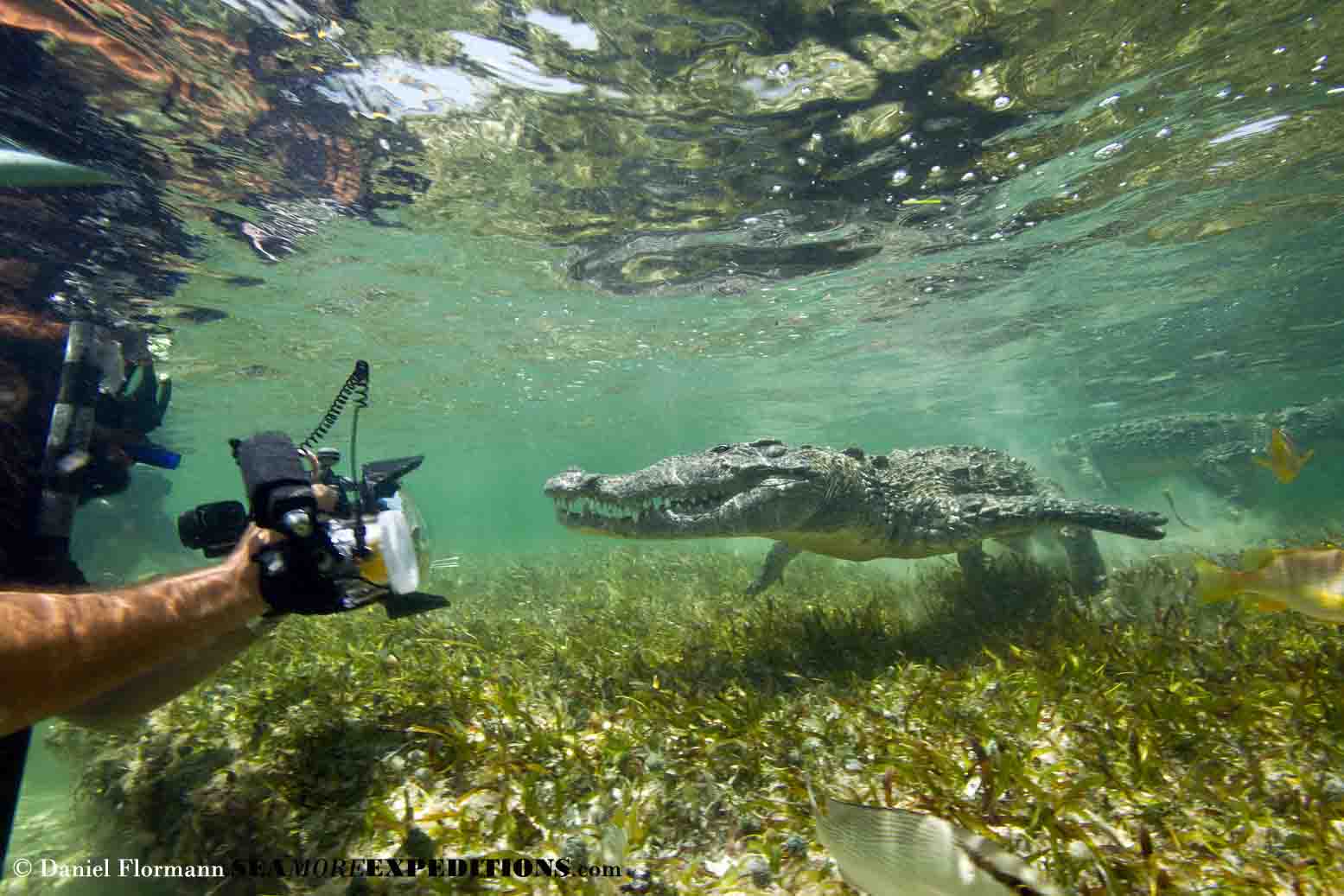 Hints:
Crocodiles can be potentially dangerous for humans. To increas the chance of seeing the crocodile they become typically baited with fire fishes (at this part of the earth they are a plague). Safety is the priority (min. one guide in the water and one spotter on the boat). The number of guests in the water is two (maximum three) due to safety reasons.

As with all interactions with wild animals, we can not garantee an encounter. At all activities inside the water Sea More Expedtions works as a travel agency, not as an operator.

The photo course is not mendatory. For all participants we recommend a laptop with Photoshop, a camera (preferred DSLR, compact is for sure also okay) and an underwater housing for the camera, because otherwise we can just convey theory.